Offsite Record Storage Cartons are designed for durability, flexibility and protection.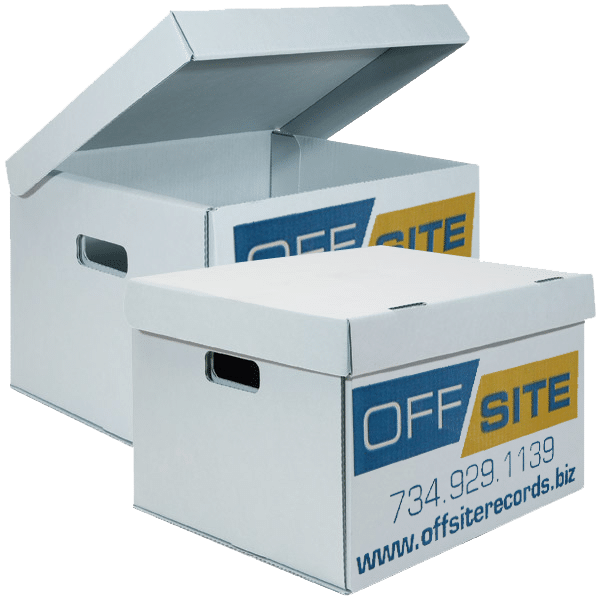 Environmentally Friendly – Partially made with post-consumer fibers
Flexible – Accommodate legal and letter size files
Stacks Well and The Lid Stays on – Two-inch deep lid – lasts longer, stacks better, and stays on better
Most Versatile Size – Easier to lift and maneuver compared to oversized boxes
Easy Identification – Designated location for bar-code labels and your own description
Durable – Corrugated cardboard, 200lb. test
Specialized – Blueprint/Plan & X-Ray Cartons also available
To order supplies, please call us at (734) 929-1139!
Request Your Quote
If you wish to ask about our services or related pricing via email, please use the form below. For more immediate response, please call us right now at (734) 929-1139. Either way, we look forward to hearing from you and will respond as soon as possible.